Willem-Jan Coolbergen is a Dutch vegetable radish grower who has lived in Italy for 22 years. His dream: to become big with a small product, the radish. He succeeded. In radish production and marketing, Ortolanda is now number one in Europe. Read everything about it in this interview: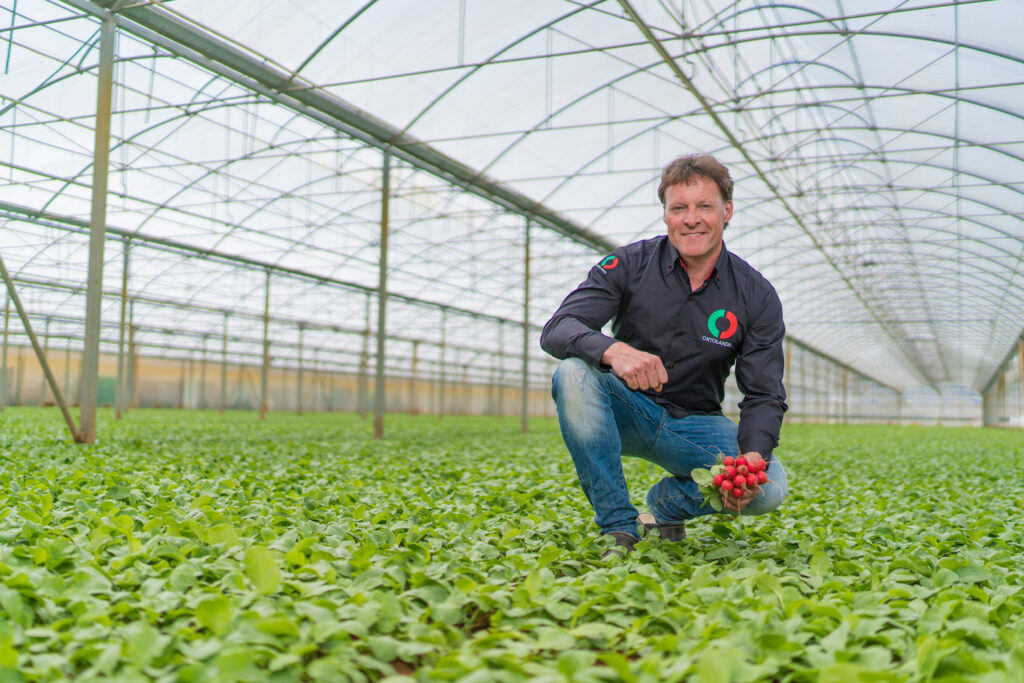 When did you start in the fruit and vegetable business and why?
"From birth, because my father was a greenhouse grower."
When did you come to Italy from the Netherlands and why?
"In 2000 I came to Italy because me and my partners wanted more production in the winter period, and we wanted to sell radishes all over Europe."
How do you like Italy and what differences do you notice between Italians and the Dutch?
"I really like it in Italy because I live in Latina, a beautiful area for production. The main difference between the Italians and the Dutch is the culture. Italians are more flexible and a little less structured than the Dutch. I find myself becoming more and more Italian in the way I work now."
Can you tell something about the radish as a product and its market?
"The radish is a small product in the fruit and vegetable market. Originally the radish was a spring product eaten from February to June because of its quality and taste. However, the supermarkets now demand radishes all year round and so, according to the schedule of the supermarkets, we produce radishes every day of the year throughout Europe. In Italy, we produce more in the period from November 15 to April 15. The production in Holland is done by my brother Ad and our partners family Cornelissen."
Can you tell something about Ortolanda? Is it just about radishes?
"Ortolanda is a collaboration between two Dutch families, the family Coolbergen and family Cornelissen, who have been together since the beginning. We have three companies. In addition to the one in Borgo Grappa, we have two companies in the Netherlands: a location near Venlo and a location near Rotterdam. In the Netherlands, we only do greenhouse radishes. We are the biggest radish specialist in Europe, but we want to get even better and sell more."
Right now, the European (and Italian) economy is in hard times: how is Ortolanda experiencing it?
"Ortolanda is doing very well economically, also thanks to cooperation in the area with other vegetable growers. Italia Ortofrutta has helped us well in setting up a cooperation, allowing us to increase the supply and keep investing in improving production and processing all the time."
What are the critical points right now?
"A critical point is labor. We do everything by hand. We need more flexibility in contractual hours because there is much more work in winter in Italy (December to April) than in summer. So, we need to create contracts that are very flexible. For example, an employee can work 2,000 hours a year, but most of them in winter. Our employees have to work when there is work, otherwise they have to be flexible. We are not an industry; we work with nature and with changeable and unpredictable weather."
How do you see the future?
"I especially want to do more with radishes. Dried radishes and radish jam. This way we can incorporate radishes not only in the fresh market but also in the processed market. We are working on the specific production of some processed products such as sliced radishes in sweet and sour and a radish cream in extra virgin olive oil, as well as radish jam."
Why radishes?
"My father used to do a little bit of everything in his Dutch greenhouse, from tomatoes to salty vegetables. He also did a little bit of radish. He made me study so I wouldn't become a farmer. Eventually, I became an agronomist with a goal of growing exclusively greenhouse radishes. The reason is simple: in tomatoes and other vegetables, competition was and is very strong. Radish was a negligible niche for the best gardeners. There was space. So I thought: we know how to be strong in radish, it will not be so difficult because other gardeners neglect it. Besides, the competitors were often elderly, and the children didn't want to become farmers. So, I was able to do my thing…"
And then?
"Then in February 2000 we discovered Latina, where a Syngenta greenhouse was operating. Light, good soil, good acreage, radishes were already being grown: the conditions were perfect to make the leap to Italy."
"We thought again and looked at suitable areas in Portugal, Spain and France. We convinced ourselves that Latina was the best place to grow radishes. In September 2000, in consultation with my wife, we decided that we would move to Italy with the two children. Ad continued to work at the Oude-Tonge location. From November 2000 until the end of 2001, I traveled around to find the best conditions and finally found the right land here in Borgo Grappa."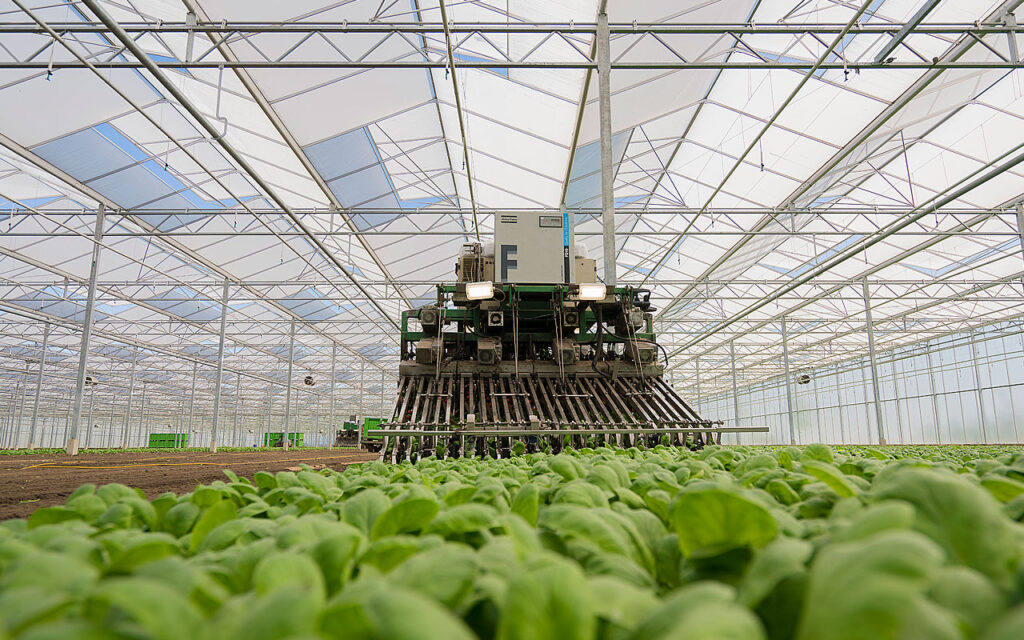 Did you have the opportunity to invest right away?
 "The project found me as the executor but my brother, my father and the Dutch family Cornelissen also believed in it. The two families invested here with equal shares and brought their operations, in Italy and the Netherlands, together under the name: Ortolanda."
And everything ran smoothly..
"Yes. Gradually we made important changes, such as switching from mechanized harvesting, as in the Netherlands, to manual harvesting, which allows for higher quality. We have been careful to respect the rules, starting with labor and developing sustainable production. Currently we have 45 hectares of greenhouses between Borgo Grappa and Sabaudia, plus the production of two site in the Netherlands, my brother's and the Cornelissen's, we are able to meet a large part of the demand for radishes in Europe, both in quality and quantity. We have established an optimal relationship with the major distribution chains and the last thing we talk about is prices."
Do you still go to the Netherlands often?
"I go there in the summer, when it's too hot here. It has become a vacation country for me."
Find the article in Italian here.